20/07/2022 by Stillorgan Electrial Services 0 Comments
Top Plumbing & Electrical Red Flags for new home buyers
Purchasing a new home may be an emotional experience. While it can be thrilling, it can also be frightening, stressful, and exhausting. There's a lot to think about, think, and consider, as well as a lot of potential roadblocks along the path. It's easy to ignore things that are significant, things that need to be considered, and things that could help you determine which house to buy as your new home. Plumbing and electrical issues are one of the most critical aspects. There are a few signs to keep an eye out for that could indicate a serious plumbing or electrical problem. The last thing you want is to discover these issues after you've moved in, as they could end up costing you a fortune to fix. First, we will look at some plumbing red flags to look out for:
1. Sputtering Taps

–
An airlock in the pipes is the most likely cause of a sputtering tap. Sputtering on occasion usually is not a cause for concern. Still, if it persists and grows more often, it could indicate something more serious, such as an overheating water heater. This is a dangerous problem that, if ignored, might lead to the water heater exploding. As a result, it is a problem that must be addressed immediately.
2. Leaky Pipes –
Leaky pipes can be difficult to notice, especially if hidden beneath the floor or inside a wall, but if ignored, they can cause a slew of plumbing issues that are costly to repair. Stains on the wall or ceiling are one sign of a leaking pipe. If you find any stains, you should investigate them more. It's possible that they're the vestiges of an old problem that has since been resolved, but we don't advocate taking that chance. If there are patches of paint on the walls or ceilings that appear new, this is another sign of a leak. Unfortunately, we have seen cases where a homeowner tried to do a cover-up of the problem by painting over it. However, it is the responsibility of the homeowner to fix the leak. Therefore, early detection (before you purchase a home) is vital.
DID YOU KNOW: Stillorgan Gas, Plumbing and Electrical is the biggest plumbing company in Dublin.
3. Clogged Pipes –
Dirt, sand, and other pollutants can clog pipes when there is a fracture in the water main. To see if any pipes are clogged, turn on a faucet and check the water pressure. Turn on a faucet and check the water pressure to see if any pipes are obstructed. If you have low water pressure, it's a good sign that there's a clog in the pipe, and it's worth having it investigated.
4. Mould –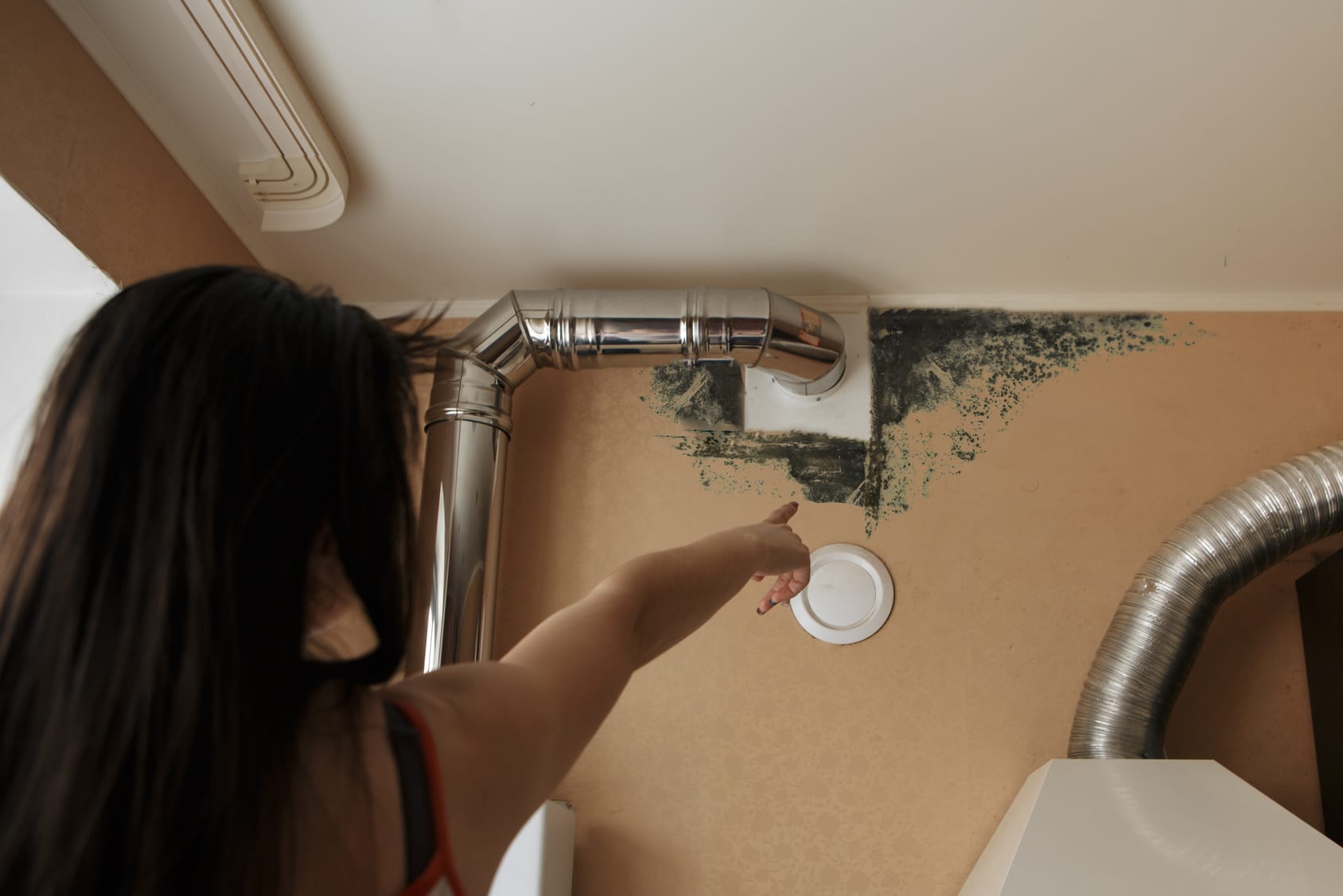 Mould is a problem affecting many people's homes. Excessive mould can cause health problems such as coughing, chest infections, and skin, eye, and throat discomfort. As a result, determining the source of the mould and resolving it is critical. It's not enough to only eliminate the apparent mould; whatever is created will continue to grow, resulting in persistent mould growth. To begin, search for green or white colonies, especially around the bottom and top of interior walls, wall corners, and ceilings. If there are signs of mould, it could mean there is a leak in one or more of the plumbing system's pipes. If unsure what's causing the problem, call a plumber to inspect it thoroughly.
5. Interior Plumbing and Heating Pipe Work –
If the house you're thinking about buying is current or brand new, the plumbing should be alright. However, if you are purchasing an older home, it is critical that you determine what sort of plumbing is present. If it has cannon barrel plumbing or lead piping, it will need to be replaced, which will be expensive. So, if you're buying an old house, our advice is to hire a trained and insured plumber to inspect the inside pipes. Otherwise, it could be very costly afterwards.
If you discover any plumbing issues when inspecting a property, you should speak with the homeowner to ensure that the issues are remedied. If they don't, it's probably best to move away and look at other properties. Unfortunately, many buyers are ignorant of the warning indications. They do not discover a problem until after they have moved in, resulting in them spending a significant amount of money on repairs.
We'll now look at several electrical red flags to keep an eye out for when buying a new home:
Electrical wiring that is faulty can make it difficult to use modern appliances and is the main cause of home fires, making it a severe home inspection red flag. Electrical wiring is extremely tough to repair, making this house renovation simple to lose money on. Homes built before 1930 may have knob-and-tube wiring, which can limit power output and even cause electrical fires. Because these wiring systems are frequently complex and unorganized, future modifications are difficult and costly. Due to the heightened fire danger, they may potentially force home insurance providers to refuse coverage. If the house was built before 1930, inquire about electrical upgrades or have your home inspector evaluate the wiring type. You can also look for the following red flags during your house inspection:
1.       The Electrical Panel –
Locate and open the electrical panel. Is the labelling wrong or missing? Are there any exposed wires that are loose or disconnected? If that's the case, these indicators are a red flag. Don't be afraid to inquire about the panel's condition with the real estate agent or present homeowners.
2.       The Outlets –
Because they are more sensitive to getting wet or damp, the kitchen, bathroom, and outside exterior are the most likely spots to have malfunctioning outlets. Examine all the electrical receptacles to see if any are broken, missing ground, or have insufficient plug tension. During the tour, you can even bring in a small item to test the outlets and see if they operate correctly, such as a phone charger.
3.       Outdated and disorderly breaker boxes. –
When a system becomes overloaded, circuit breakers automatically cut down the power to cables from the breaker box to outlets, protecting property from electrical fires and other dangers. On the other hand, older homes may have circuit breakers that aren't built to handle the electrical demands of today's homes. Wires tangling randomly or breakers without circuit designations are known as disorderly breakers. They cause confusion and may suggest disorganized and dangerous wiring across the property and additional costs for a homeowner owing to the need for a wiring overhaul.
4.       Electrical outlets and switches in poor condition –
Are there any chips or breaks in the outlets or switches that expose wires? Is there any blackening on them? Is there a burning odour to them? These indicators indicate that a property's wiring is in poor condition. Sparking, short-circuiting, and electric shocks have all been known to happen and are likely to happen again. If only one or two outlets and switches are damaged, a skilled electrician can repair them and test the rest of the system's functionality. However, if a home for sale has numerous damaged electrical gadgets, it may not be worth the money.
5.       Obsolete wiring –
When it comes to wiring overhauls, this would be required if the wires were merely worn out. Physical damage to wire and wire coverings, buzzing sounds from electrical outlets, sparking, a history of blown fuses and tripped breakers, and the other symptoms described above should all be considered. A skilled electrician can estimate the level of damage based on one or two of these warning signs – and, if there are multiple red flags, can advise a potential homeowner on what to do next to keep their property safe.
Feed