12/07/2022 by Stillorgan Electrical Services 0 Comments
Motion Sensor Light Switches & Smart Switches
Motion Sensor Light Switches
Finding a light switch in a dark house is not enjoyable. It is similarly inconvenient for people with mobility challenges or elders who have trouble using ordinary switches. The answer to this issue is a motion sensor light switch. The lights come on when someone walks into the room.
What is a Motion Sensor Light Switch?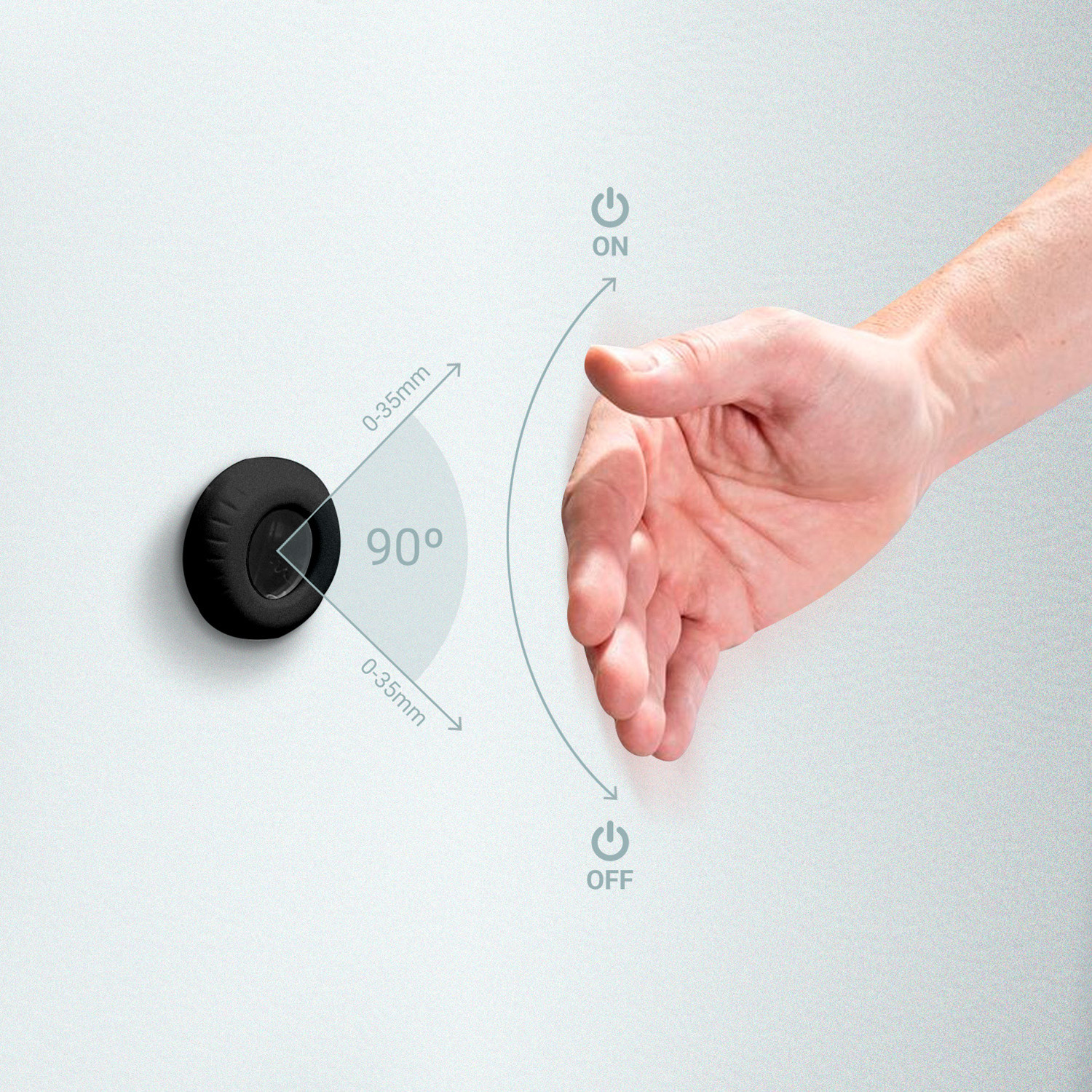 When there is movement in a room, a motion-sensing switch will automatically turn on the lights. In the evening, a motion sensor light switch is especially helpful in the bathroom, stairwell, or hallway. Anybody with rudimentary DIY skills may install one of the many motion sensor lights that are available because the installation is so straightforward.
You can turn on lights using a motion sensor light switch when you enter a room.
Use the motion sensor to activate other appliances, such as fans or air purifiers, to set off alarms, to save energy by having lights switch off automatically when you leave, to help see in the dark, and much more.
Types of Motion Sensor Light Switches
Motion sensor switches come in two varieties:
• Passive Infrared Sensor, or PIR
• Microwaves Sensors
Passive Infrared Sensor, or PIR
PIS detects changes in the heat emitted from your body. It will detect your movements if you mount it on a wall and switch on the lights when it detects a close target. It reduces fumbling around in dark areas, making it useful in stairways, garages, and backyards.
Microwaves Sensors
When an object moves within the range of a microwave sensor, the sensor detects the movement through emitted microwaves that are reflected or pass through the object. These sensors can detect motion across a larger area, making them ideal for spaces with high ceilings.
Features of a Motion Sensor Light Switch
When wanting to enhance their home's lighting system, homeowners should consider motion sensor light switches, the majority of which come with the following essential features:
When there is no motion detected, it automatically goes on at nightfall and shuts off at dawn. It is compatible with your existing system, consumes little energy, is affordable, and is simple to install.
The Advantages of a Motion Sensor Light Switch Motion sensor light switches provide numerous advantages, such as increased security, improved curb appeal, and energy savings. Other advantages include Safety, security, ease of use, cost savings, and time savings
1.       Safety
When you go home late, they prevent you from tripping over something in your foyer or falling on a dark stairway.
2.       Security
When someone enters your property, whether it's a robber or a kind neighbor, they secure your home by turning on the lights so that it's easier to see any unusual activity.
3.       Convenience
You can use an app on your smartphone to manage electrical appliances, including lights and plugs, with motion sensor light switches. They reduce energy expenses and guarantee that your home looks the way you want it to when you return at night.
4.       Savings
By shutting lights off when they're not needed, they assist you in saving money. Your electricity bill can be reduced by using lights that turn off automatically after a set amount of time.
5.       Save time
No more stumbling around in pitch-black restrooms or laundry rooms without a free hand to turn on the light since the motion sensor light switch goes on automatically when you enter the area.
Choosing a Motion Sensor Light Switch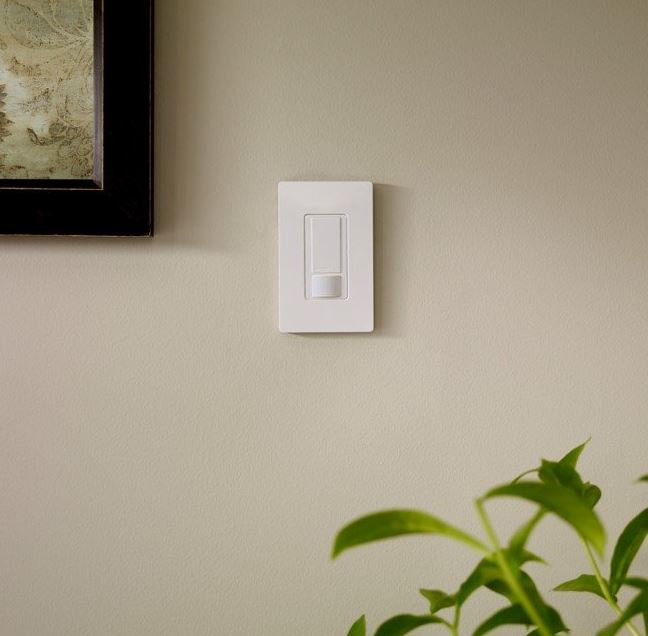 The following considerations should be made while buying a motion sensor light switch:
·         Wireless and hardwired motion sensors are both available. Wireless sensors use batteries, but hardwired sensors need electrical wiring in the wall.
·         Decide if you like a switch with manual override capabilities or one that automatically switches on and off the lights. While switches with manual override allow turning on and off manually by flicking a switch, automatic switches detect motion and turn lights on and off accordingly.
·         The sensor you choose should include a range adjustment option that lets you choose the distance at which it will activate.
·         Take into account the target area's size and the amount of coverage you require. Because of this, a standard room-sized sensor can be adequate for your purposes, but if you have a warehouse, you might need to think about a sophisticated sensor with extra functions.
Conclusion
If you've ever tried to find your keys in a dark house only to realize that you left them on the counter, you'll understand why motion sensor lights are so useful. When you enter the room, the lights switch on and remain lit until you depart.
Getting a light switch with a motion sensor may be a lot of fun. You decide to drastically reduce your energy costs in order to upgrade your house's security and modernization. There are several uses for motion sensor lights. A motion sensor light can be used to add some fun or convenience to your home lighting or to install outdoor lighting for safety.
Smart Light Switches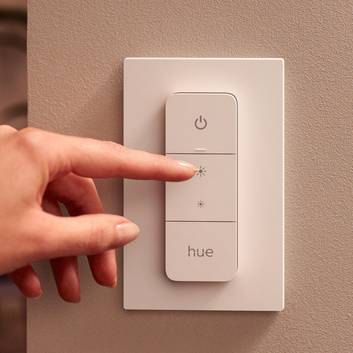 Smart Light Switch - Smart lights have several advantages, including security and energy efficiency. But a smart light switch will help you make the most of your smart lighting. The switch offers you cutting-edge lighting control options for your convenience, security, and home's visibility.
Even if you're away from home, smart switches let you manage the lighting in your residence. This is something that is not possible with conventional built-in switches. The smart switches function remotely, so if you forget to turn the lights on or off, you won't have to travel back home to take care of it. All you need to do is download the app to your smartphone and use it to quickly turn all the lights on and off.
This article will be a helpful resource for you if you've been curious about how smart switches operate or are considering buying one. It will inform you about these switches and provide you with further information.
How Does a Smart Light Switch Work?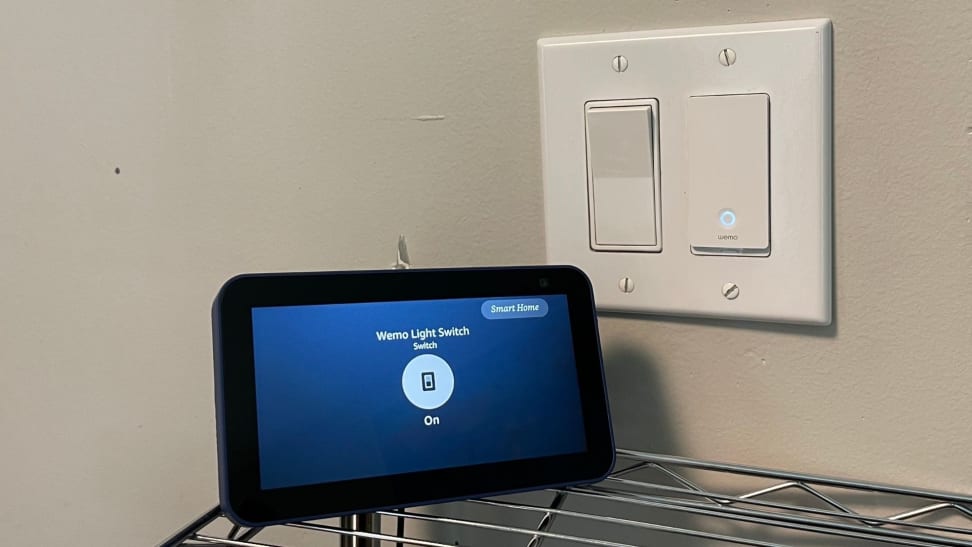 As you may already be aware, smart switches can control more than just the lights. They may also operate other hardwired appliances like fans, garbage disposals, and fireplaces.
Here are some of a smart switch's essential features:
•         Remotely controls your light:
Smart witches operate through an app that is downloaded to your phone. You can turn on or off the lights at any time and from any location with this app. You can operate all the smart switch-compatible lights and other appliances from the comfort of your couch, even when you're at home.
•         Time-based Schedule:
With smart switches, you can also program a certain time for your lights to turn on or off. You can program the lights to turn on or off at a specified date and time if you know you're going to be busy and might forget to do so.
•         Automated lighting control to match various scenes:
You can program the switches to turn on the lights according to a specific situation or mood. You might be reading a book, seeing a movie, or organizing a dinner party. Smart switches allow you to change the lighting to match your activities.
•         Voice control:
Smart switches may be turned on or off using the Google voice control assistant or Alexa from Amazon. By following the setup instructions in the user's manual, you can configure this.
List of Best Smart Light Switches
Here is a list of some of the top smart switches to take into consideration if you're ready to buy one:
Lutron Caseta Wireless Smart Lighting Dimmer Switch
Philips Hue Smart Dimmer Switch (with Remote)
Advantages of Smart Light Switches
1.       Convenience
Nobody dislikes comfort, especially when it's available to them at home on the weekends or after a long day at the office. By allowing you to regulate your kitchen, bathroom, dining, and other room lighting, smart switches can improve your convenience. You can manage the illumination without having to leave your bed or wherever you are by using your smartphone.
Furthermore, you might not always need your smartphone nearby to turn on the lights. The device can be programmed to switch the lights on or off automatically at any time of day. And that's not all; you can use the voice command capability to operate smart switches-compatible equipment like lightbulbs and other light switches.
2.       More Control
How does it feel to return home each day to a welcoming environment where the temperature has been set to suit your preferences before you get there? Right, it feels good. Additionally, smart switches can assist with home automation by connecting your smart lighting system to your smart appliances, allowing you to operate them from your smart switch.
Greater control of your home appliances makes life more interesting, from scheduling your lights to turn off and on at intervals, controlling other smart devices, and even doing so from far away, making the system more appealing.
3.       Security
When it comes to protecting your house from intruders, lighting is crucial. But what happens if you leave the lights on while you're gone for many days or longer? The result will be expensive energy bills. You may regulate your lights from anywhere for security reasons by using the remote-control features of smart switches. When necessary, turn them on or off.
Don't forget that you may also regulate your lights as you want by using the smart switch's schedule functions.
4.       Reduces Energy Bills
You can spend a lot less money if you control your lighting. Your energy expenditures are significantly impacted by lighting, which you may control to reduce your energy costs. Witches with intelligence can help you manage your lighting by turning the proper lights on and off.
Through a smartphone app, smart switches enable remote lighting control. A smart switch makes it simple to arrange when your lights turn on or off, as well as when they dim or become brighter. And doing so can assist you in lowering your energy usage and avoiding exorbitant energy costs.

Conclusion
We haven't even begun to touch the surface of what a smart light switch can do for a household. The smart switch has more advantages than you might imagine, including the ability to manage your lights, ceiling fans, bathroom fans, and nearly any switch-controlled equipment in your home.
Investment interest is increased by its voice command, scheduling, and remote-control access. Do you currently have smart switches in your house? It is worthwhile to take control of your home's security and to improve your level of calm whenever you are there.
And if you're prepared to buy, make sure you obtain the greatest product available and the best installer to install it so you can benefit from its features.
Contact our helpful team immediately at 083 015 8233 or info@stillorganelectricalservices.ie for further details on any service Stillorgan Electrical Services provides.
Feed